BDSM Taster Session for Novices
Special offer – Novice Taster Session – 1 hour for £180
Curious about meeting a beautiful Mistress?
Let me guess. You're a man who keeps having disturbing, persistent yet very intensive fantasies of a powerful Mistress having her way with you. Perhaps she throws you over her knee and gives you a long, hard spanking. Perhaps she ties you naked and spread-eagled to a bed and proceeds to tease and torment you for hours. Perhaps she puts a collar around your neck, locks your penis in chastity and orders you to kneel at her feet – and so you do, both fearing and loving every moment of it. Perhaps she puts you in her panties and eventually takes you with her strap-on.
Have your BDSM fantasies become so persistent and intense that they constitute nearly every sexual fantasy you have?
Have you looked through the internet searching for fetish, bondage, humiliation and related practices, longing but not daring to act upon your desires?
Do you have an increasingly strong feeling that if you don't explore these fantasies soon, you will go insane with sexual frustration?
Have you spent endless hours looking at Mistress after Mistress on the internet wanting, but not daring, to take the first step?
If you answered yes to all or some of the questions above, your search is over. You have just found the right Mistress who will guide you in exploring your submission. Now it's time to take the first step and book my Novice Taster Session.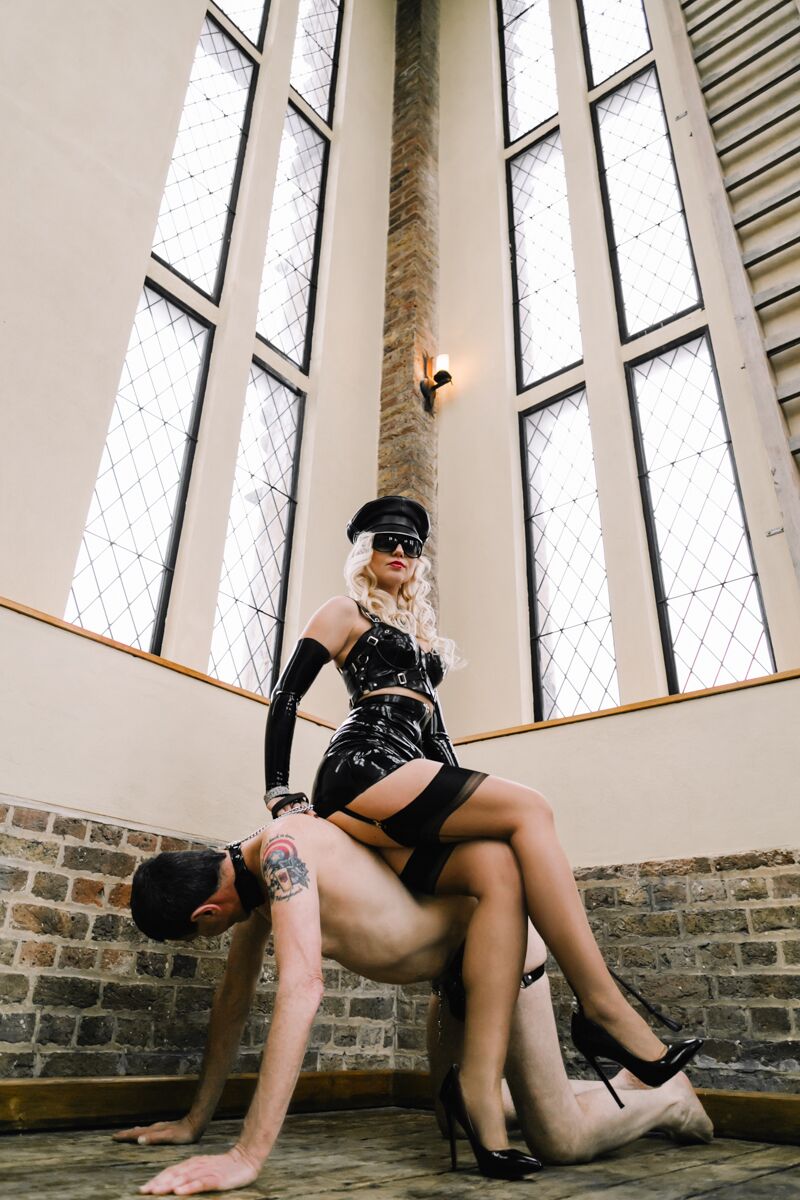 What is a NOVICE TASTER SESSION?
I designed my Taster Sessions because I receive a lot of inquiries from people with little or no experience. When someone first sets out to explore their interest in BDSM, they often don't know why they have a fascination with a particular fetish. If you are spending a great deal of your life worrying that you are in some way 'strange' because you have developed a kinky interest that strikes an erotic chord deep within you, then this is the session for you!  Stop worrying, don't be shy or embarrassed – your kinky desires are an intrinsic part of you and should be embraced and fulfilled.
The solution is to book a NOVICE TASTER SESSION. Under my careful, understanding guidance, you can explore your fantasies in a healthy and constructive manner, and over time learn, understand and open yourself to the wonderful, amazing and fulfilling world of BDSM.
What do novices usually ask for in my taster session?
I create such sessions to reflect the novices' individual interests so the clearer (braver) you are in your email to me, the better! However, just to help you, the following are a few of the elements that I am most often asked to include in a first BDSM experience: light CP (corporal punishment), humiliation, body worship, tie and tease, sensory deprivation, forced orgasm.
Last but not least, do read my FAQ page, where I have included some genuine novice FAQs or read what my previous clients say about me.