Pegging and Strapon Mistress in London
Why do I love pegging so much? It's all about power exchange.
Pegging – I often describe it as the most sexual experience you can have with a Dominatrix, after all, I will penetrate you with my strap-on cock, while I am in full control of the pleasure you're receiving. And trust me, you will love every moment of it.
I enjoy flipping the traditional gender dynamics while indulging in the power exchange that comes with having you subjected to my strap-on creating a very sensual and intimate act of submission as a result.
Why should you give it a go? To find out how liberating it feels to give up the control (let someone else do the job for once!) and to be on the receiving end – the side you don't get to experience very often. It's simply out of this world, as my subs constantly reaffirm.
And to ramp up your horniness level further, just think of the myriad positions in which I can peg you!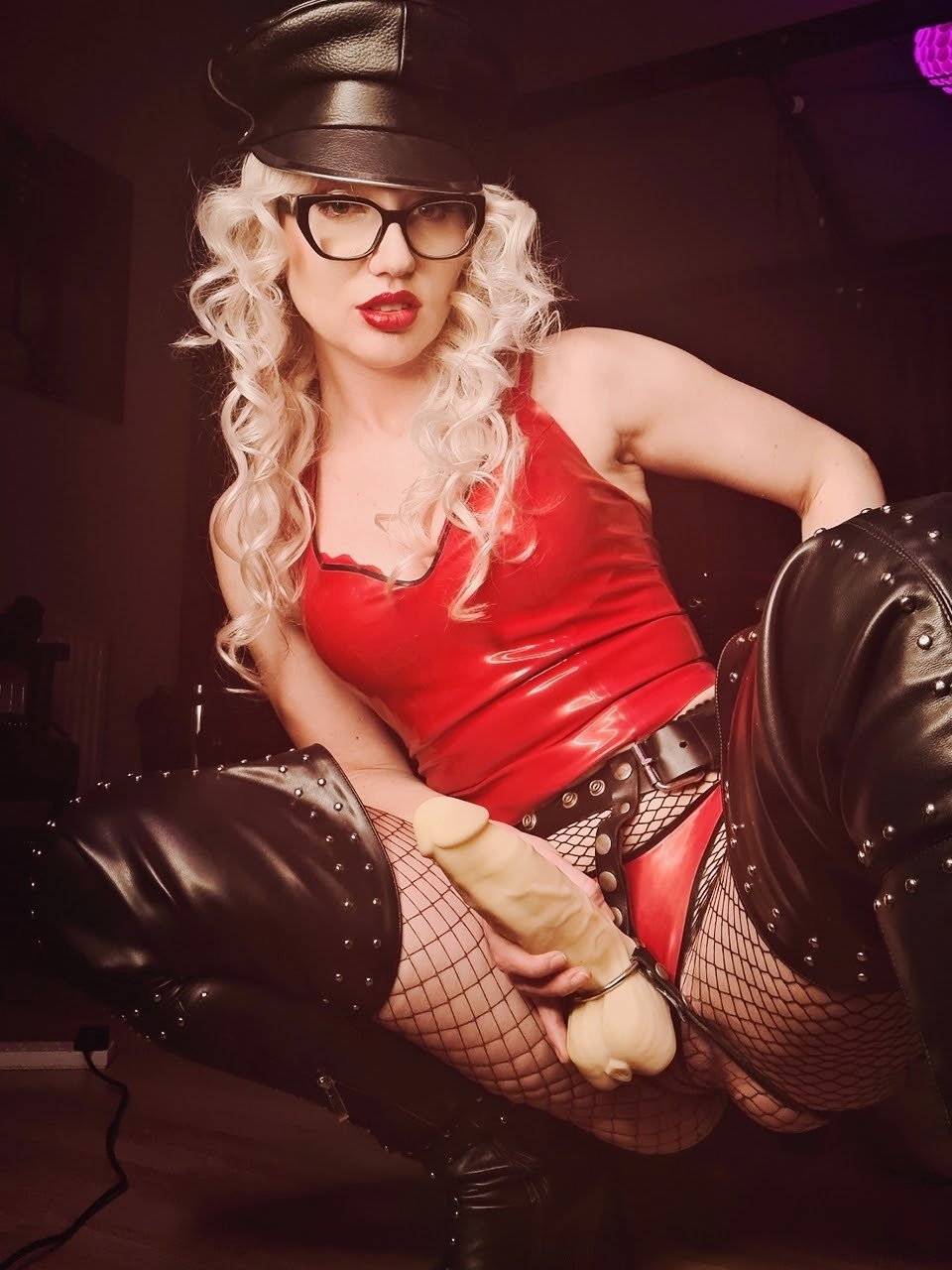 Now onto the physical aspect of anal exploration – it's all about your prostate.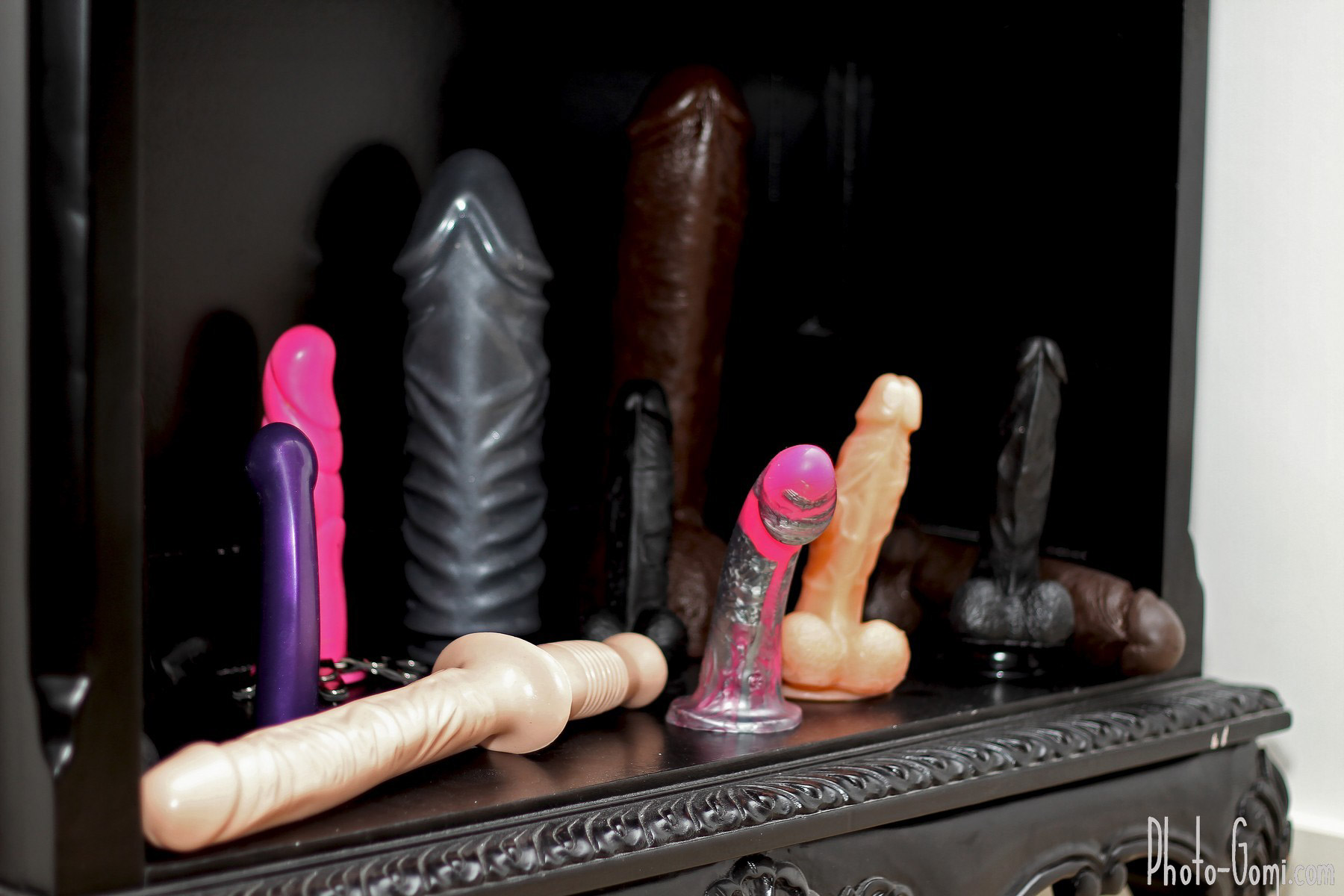 But what is the prostate?
It is a small muscular gland that produces the seminal fluid found in the ejaculate, it helps propel semen from the penis and, most of all, it is also surrounded by nerve endings that can feel just amazing when touched just right. And I am an expert in prostate massage and stimulation.
Under my watchful eye (and with the help of the right tools) you can achieve the ultimate pleasure that comes from stimulating prostate – orgasms that feel similar to penile orgasms, only way more intense and felt through the entire body. And if that's not worth trying it then I don't know what is!
Practicalities
If you have never experienced anal sex, fear not, I am a very experienced anal trainer, I introduce plenty of novices to this activity and pop anal cherries very often. Here is some advice as to what you can do to make the most out of it.
Douche before our session – it is a very simple procedure where you flush out your rectum with water to give you peace of mind that it is all squeaky clean down there (if you can't douche at home, I can give you an enema in my studio too).
We will take it slow! This is not porn so don't expect big dildos to invade your precious bottom. I am skilled and gentle, building your pleasure gradually using devices of the size that's right for you (think rather on the smaller side). Don't worry pleasure is all the same and with time you will learn to relax further and stretch your sphincter muscles.
What if it hurts?
I know how to make sure it doesn't so you've got nothing to worry about, you're safe in my hands. That said, anal novices can feel some discomfort after some time of anal play, and if that happens to you, you will simply tell me that's the case, and we will take a break. My ultimate goal is to have you experience bouts of pleasure and not discomfort, so feedback is very important. As is relaxation – the more relaxed your anal muscles are, the easier it will all go – and as a hypnodomme, I have the added benefit – I am very good at inducing relaxation.
I offer pegging sessions from the privacy of my own, spacious, high-ceilinged BDSM studio, located in SW9 London, south of the river, zone two, just by a major tube station, and with excellent transport links.
Interested?
Get in touch
to book your session.
Want more? See my areas of play or follow me on my social media.